People are concerned about protecting themselves on multple levels these days, particularly in Japan & North America from Radiation exposure. I own this book myself and is very helpful.
There are multple ways to protect yourself not limited to iodine supplimentation such as
lethicin to protect cells from radiation.
You will also learn additional sources other than Kelp/seaweeds to get iodine but I will give you a lead since its in demand so look for "unrefined sea salt" in the heath food stores.. (usually contains 10% per 1/4 tsp)
There are more vegtables than cabbage that actually block iodine.
Prescription for Nutritional Healing is my view an encyclopedia on health and healing with nutrition.
Click on picture for more info and/or purchase the book.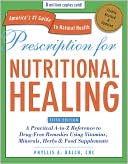 Related items